Part of the Travel and Quilt Shop Series
I love to travel, to visit friends and have new experiences. In March 2019 of last year, I had the opportunity to visit a friend who had moved temporarily to the United Kingdom. I'd never been to London so it was a great opportunity to see this city I've only seen in movies or on television. And of course, I had to check to see if there were any quilt shops I could visit.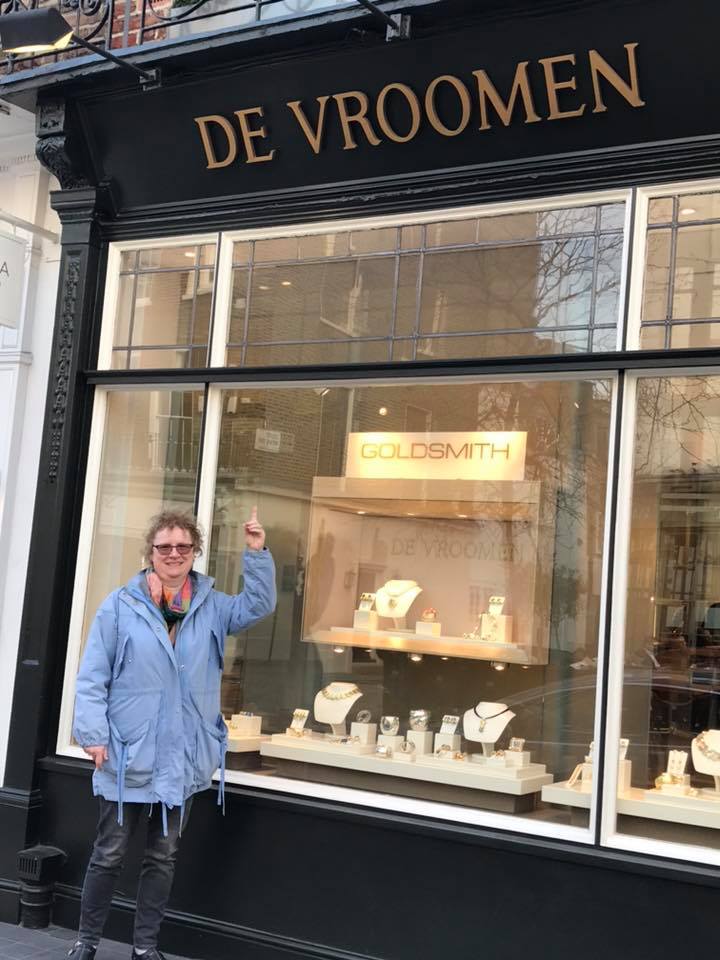 No quilt shops in London?
I'm not sure what the quilting culture is like in the U.K., maybe some readers could let me know, but I know I couldn't find a quilt shop in London. I wasn't in the U.K. long enough for any side trips, but I shall be going back some time, so maybe I'll have better luck outside the city. What I did find was that some quilters get their fabric from Liberty of London, a high-end department store on Regent Street. I remembered my trip to Paris the year before and the fabric stores we saw, so I was expecting something similar. I should have known better – seriously, why would I think that? In Paris, we were in a part of town that had several fabric and similar stores. In London, we were going into a department store.
I admit, they did have lovely fabrics, truly lovely. But the prices were significantly higher than I would pay in Canada. I saw some fabric marked at 20 pounds per yard. I knew that the same fabric was about 20 dollars at home. But British pound is more expensive than the Canadian dollar, so if I bought fabric marked 20 pounds per yard, I was paying the equivalent about 32 dollars per yard. So sadly, I left London without buying any fabric for my traveling quilt store collection.
Read about my more successful visit to Rosie's Calico Cupboard in San Diego, California