I have a good size fabric stash – some quilters have more, some less. There's been a movement among some quilters to stop buying fabric, to challenge themselves to only use what they have. I can see the fun in that, but I like having a good stash because it allows me to work on projects that come up, shopping among my own fabric without having to wait and go out looking for the right thing.
I do understand that having a fabric stash comes from a place of privilege. Fabric is expensive. Not everyone can walk into a quilt shop and buy fabric they don't know when they'll use. Sadly, quilting is not a cheap art. Maybe this is why I give away so many quilts. I know how privileged I am.
I used to buy one metre of fabric if I saw something I really liked. But one metre (or yard, slightly shorter) isn't enough for a big pattern and I often found myself with the perfect fabric for a project, but not enough. So now if there is a fabric I really like, I usually buy two metres so I have enough.
Having a fabric stash is fun in other ways too. As I'm sewing or quilting, I like seeing the colours and patterns of my fabrics. It's not unlike collections of pretty things that some people have. They don't use them, but they collect the items for the joy they bring. In my case, I may not be using the fabric right away, but I will – when the right quilt calls for them
Some of my fabric is old, like a couple of decades old, but not a lot. These fabrics are left over from projects or I didn't buy enough of something and it never got used. And very occasionally, there are some fabrics that I bought, but then after a while, I didn't like them – and wondered why on earth I bought them.
The funny thing about a quilter's stash is when we go to another quilter's sewing room, we'll find fabrics in their stash that we have in ours, or ones we have used.
Today, I had to go to a local quilt shop (Monkland Quilt Studio) to pick up some batting. I swear I should go in with blinders on because I was only in there for a few minutes before my eye fell on a particularly gorgeous fabric. And then Rebecca held out the bolt so I could feel the fabric. It was just as gorgeous to the touch as to the eye. And then, once I decided I needed that fabric, I needed coordinating pieces, didn't I?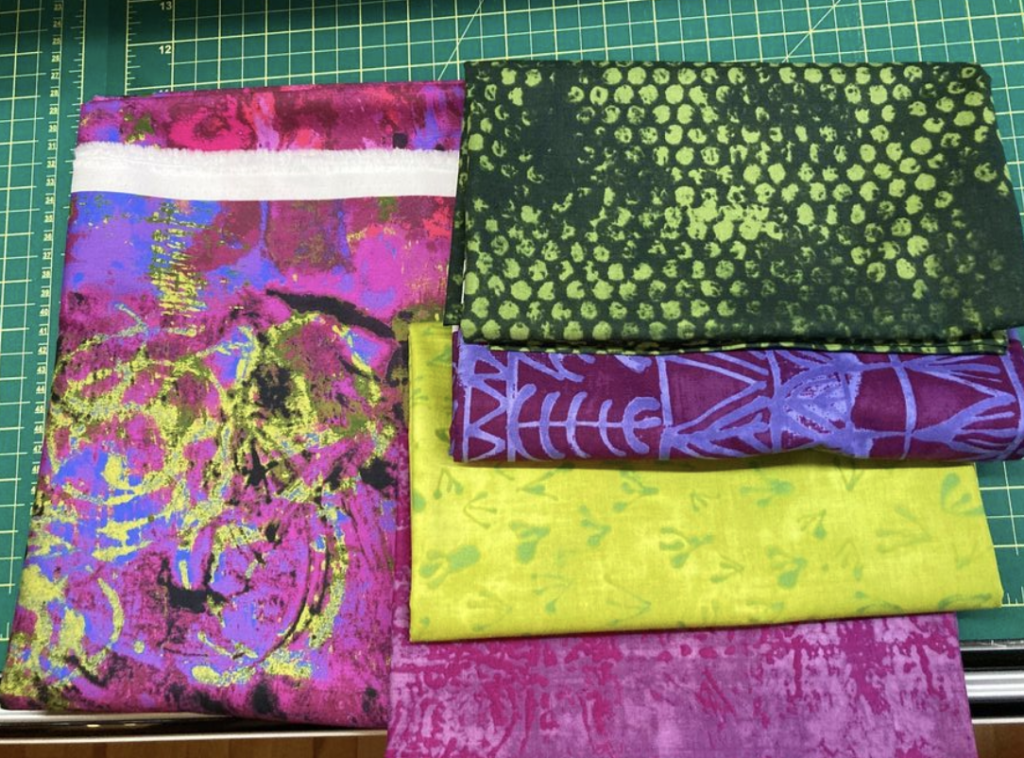 It used to be that I'd feel guilty buying fabric just to buy it. But, as I said, it does eventually get used and sometimes my stash has really saved the day. Things happen and I have to make things fast – and I can, because I often have just the right piece on my shelf.
So what type of fabric buyer are you?