What is a quilt? My answer is quilts are love. Quilts are art, whether they are destined for a bed, a lap, or a wall. A quilt is a very specific piece of work. It's made of three layers: the top, the backing, and the batting. Some people make two layer quilts, a top and a backing, often a thicker fabric like fleece. Or the top could be made of t-shirts or denim, and the backing is cotton. What makes all these a quilt is that they are fastened down either by tying or stitching.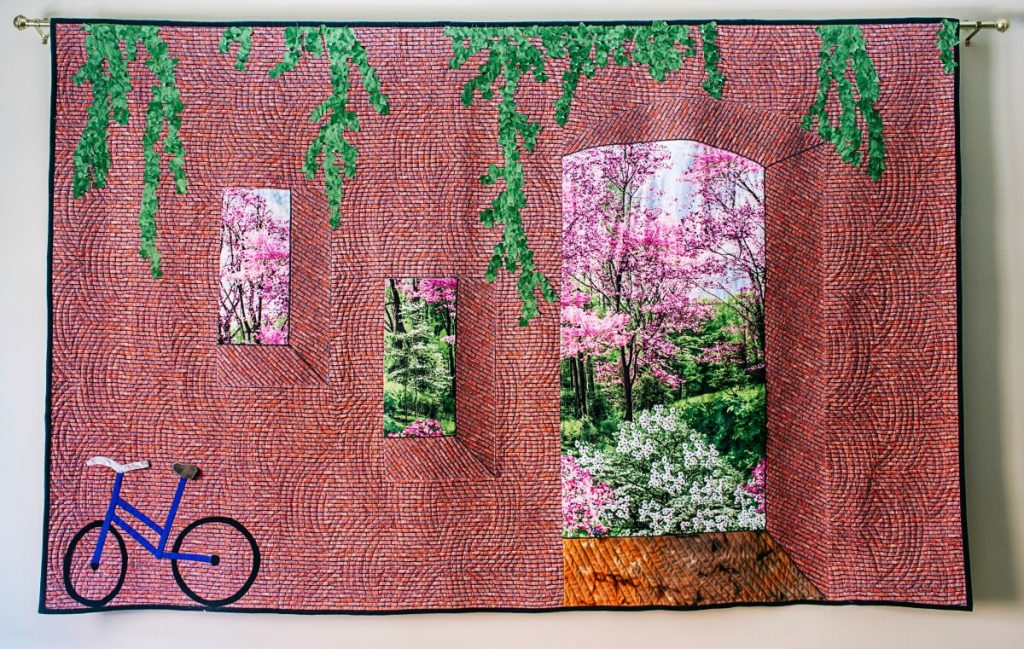 You can find mass produced quilts in many places. Some are nice, some not so much. And there's nothing wrong with purchasing one if you find one you like or it's what you can afford. But I've never seen a mass produced 100% cotton quilt (it doesn't mean they don't exist, just that I've never seen one). They've all be some sort of polyester blend. They're also not one of a kind, and they're not personal. There's something special about creating a quilt, whether you know who it's going to or it's just one you wanted to work on.
Quilt sizes
Quilts come in all sizes. My favorite size is the lap-sized quilt. I've made so many that we've lost count. I like this size because it is adapted to the recipients. A tall person may get a longer lap quilt. Someone who uses a wheelchair may get a smaller one that won't get caught in the wheels. A friend going through chemotherapy will get one that is easy enough to carry to the clinic, fits well on the chair, and keeps them warm. I've made them as small as 40"x40" to much larger.
Baby quilts are also very adaptable. Do you want to make one for a cradle? Do you want one that's to be used for tummy time? A quilt that the baby will be able to use they grow? There are no absolutes. You do what you feel is right.
Bed quilts are a bit stricter when it comes to sizing. Do you want the quilt to just cover the top of the mattress or do you want it to drape down the sides? And what size mattress is it for? I quilted a king size and a couple of queen size quilts on my domestic machine. That was quite the project. Now that I have my longarm though, size isn't such a deterrent anymore.
But quilts don't have to be confined to laps or beds. You can make table runners, table cloths, placemats, bags, even postcards. Some people make wearable items, like jackets, from quilted fabrics. The sky is the limit.
If you're just starting your quilting journey, there's so much you can do. Experiment and enjoy!