My wall hanging, Batik Explosion, is my first attempt at a modern art style of quilting. This was the first time that I used a sketch as my base as well. My son's partner had posted a doodle on her Facebook page and as soon as I saw it, I thought it would look great with colour. At first I was going to make it and surprise her, but then I realized that I needed to ask permission – which she gave me.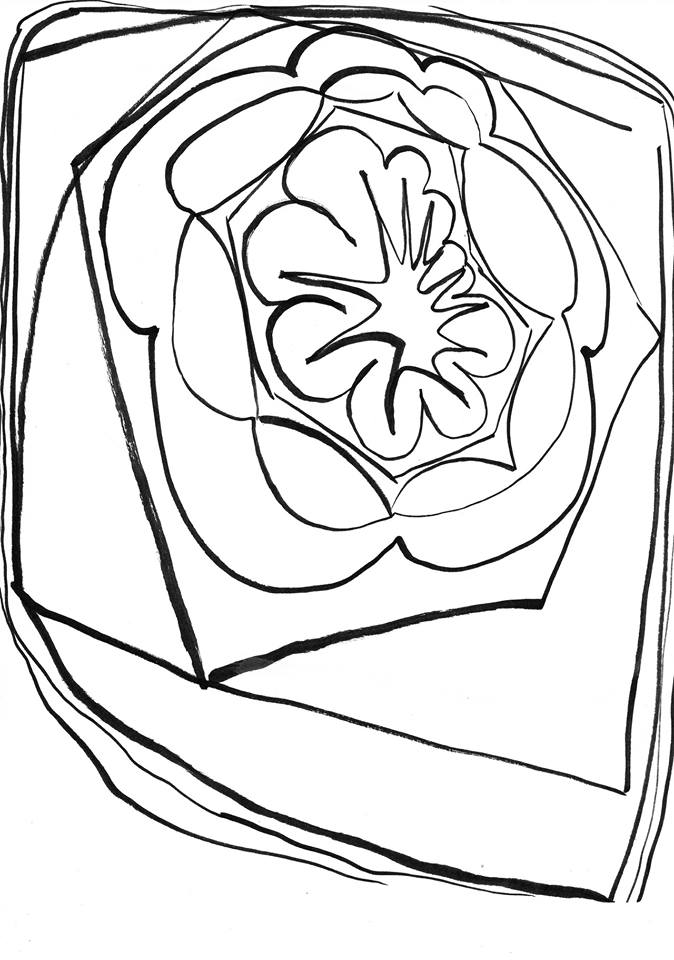 As with the Urban Sunset wall hanging, I had to adapt the pattern a bit so it could be done with fabric. I took out a few of the crossing lines, but otherwise, it's very close to the original design.
I pieced together a dark batik for the background and then I started cutting out the other fabrics in the shapes from the pattern. These were all appliqued down with matching coloured threads.
Once the pieces were all in place and stitched down, I began quilting. I microquilted (by machine) in order to get tiny stitches in the pieces. I tried to use the fabric design to tell me how to quilt that particular section. As a result, the quilting is very unobtrusive but effective.
And this is how I quilted my Batik Explosion.