This wall hanging, Urban Sunset, came about in a unique way although it was the second time I was inspired by someone's black and white sketch.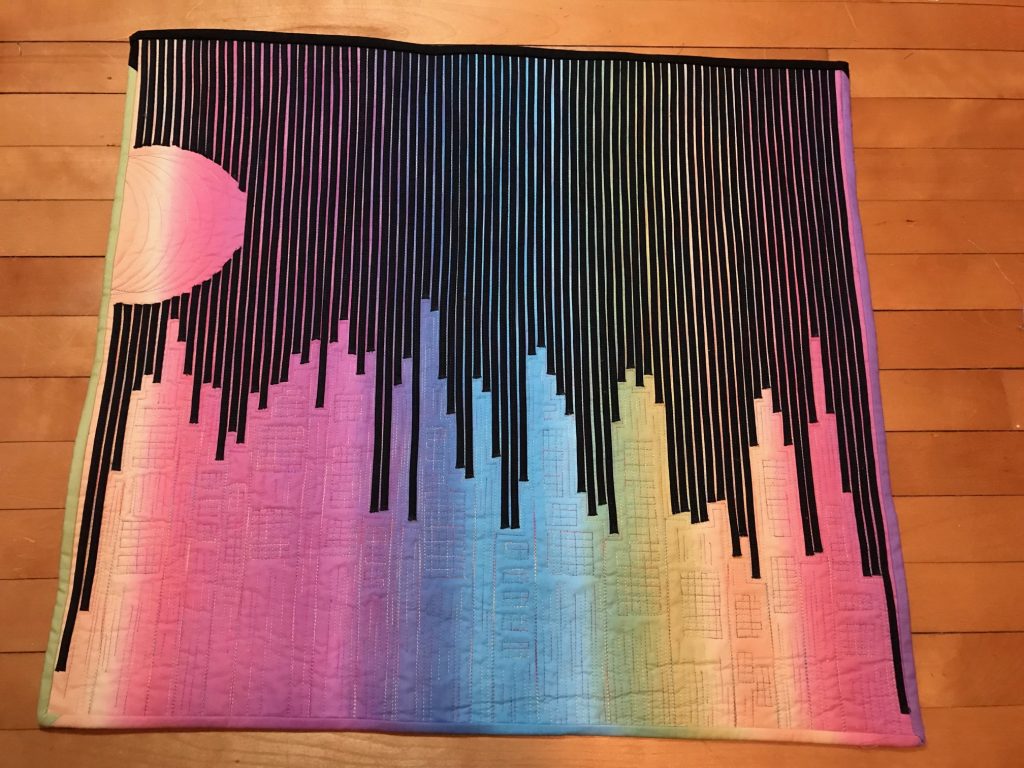 A colleague and Facebook friend posted a line drawing he did of a city skyline. As soon as I saw it, I thought that it would make or a lovely quilt. He granted me permission to use the drawing as a pattern. I enlarged it and adapted it a bit so it fit the fabric medium and then had it printed at a print shop so I would have a pattern to follow.
Choosing the fabric for Urban Sunset
I knew I wanted a colourful background. At first, I thought I was going to have to stitch together different pieces for the effect I wanted. Then I remembered I had some lovely ombre fabric in my stash. Sure enough, there it was and it was perfect for this project.
I don't have a light box. During the day, I use a window if I need to trace something, but I also have a glass kitchen table, which makes a great light box.
The black lines are done with bias tape that I stitched down with a straight stitch.
—
Funny story – one day when my daughter was visiting, she saw the wall hanging on my sewing table, but it was upside down. She asked me why I quilted a bar graph. 🙂
Once I was happy with the placement of the bias tape, I began thinking how I was going to quilt it. Several thoughts went through my mind but none felt right. Then I realized, I could quilt buildings – reinforcing the city scape theme. Variegated thread matched the changing colours on the fabric. I purposely did not aim for straight lines and right angled corners. I wanted the look to be more whimsical than realistic.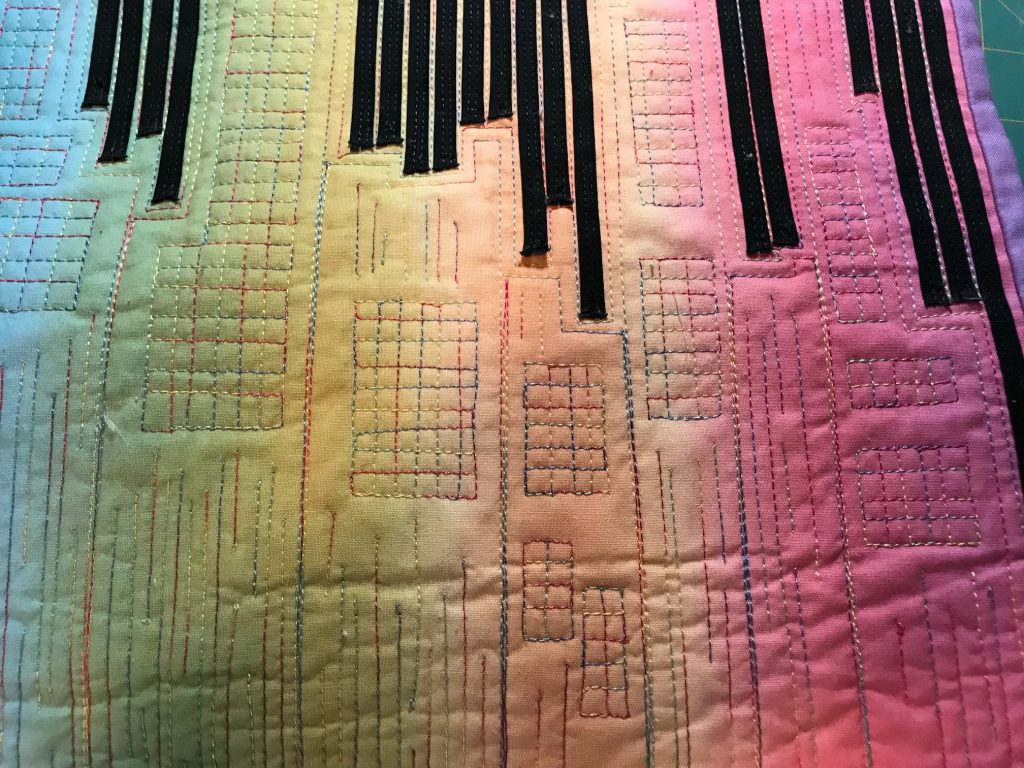 And this was the result, Urban Sunset.
Watch this short video for the details: