Do you have other hobbies or ways of expressing your creative efforts? I've always loved making things with my hands. When I was a child, my babysitter taught me how to knit and how to do embroidery. She tried to teach me crocheting, but that was something I couldn't get into. But I did keep knitting for many years.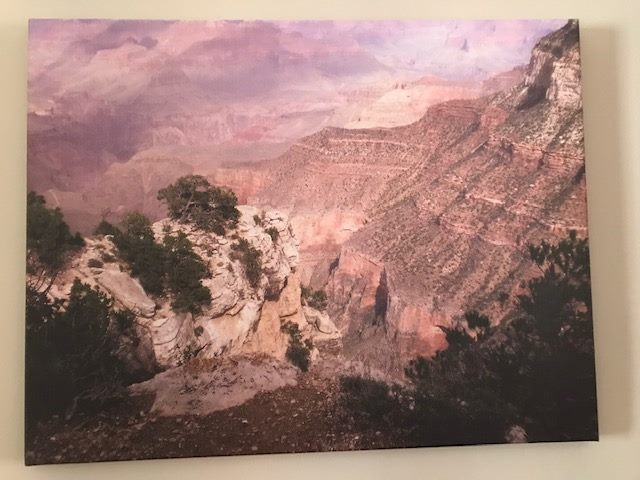 All three of my kids came home from the hospital wearing a lovely peach and white overall set I knit for them. And I knit many sweaters. My oldest son had a Ninja Turtle sweater when he was in pre-K and he adored it.
Other hobbies
Other crafts/hobbies I did included counted cross-stitch, cake decorating, stencilling, drawing, pottery, stained glass, and many others I can't remember. But for some reason, quilting really stuck. This surprised me because I am not a seamstress in any way, shape or form. I have sewn clothes. My daughter was an Irish dancer for 10 years and I made her two lovely solo dresses. I sewed my sister's graduation/prom dress, my daughter's first communion dress, and I made countless Halloween costumes. But I wasn't good at it. I called myself a functional seamstress. It took way more effort than it should have. But give me fabric for a quilt and the whole picture changes. And, also surprising to me, so does sewing bags. I may add some bags to my shop at some point.
There are still things I'd like to try. I have a deep admiration for woodworkers. Painting is also something that interests me. I did take a sketching course once and within a few classes, I could see I did have talent for it. Unfortunately, I became ill (shingles!) and I had to drop the course. I never went back. I should.
What do you like to do outside quilting?