When I first saw this NYC skyline panel, I knew I had to have it. My original intention was to use it for a One Block Wonder quilt – but it turned out that there was too much black to really work. That and the panel was just too pretty to cut up. So I used some ombre fabric to create some wall hangings. A few have an orange/yellow/red background, others have green/purple. They'll all have their unique quilting.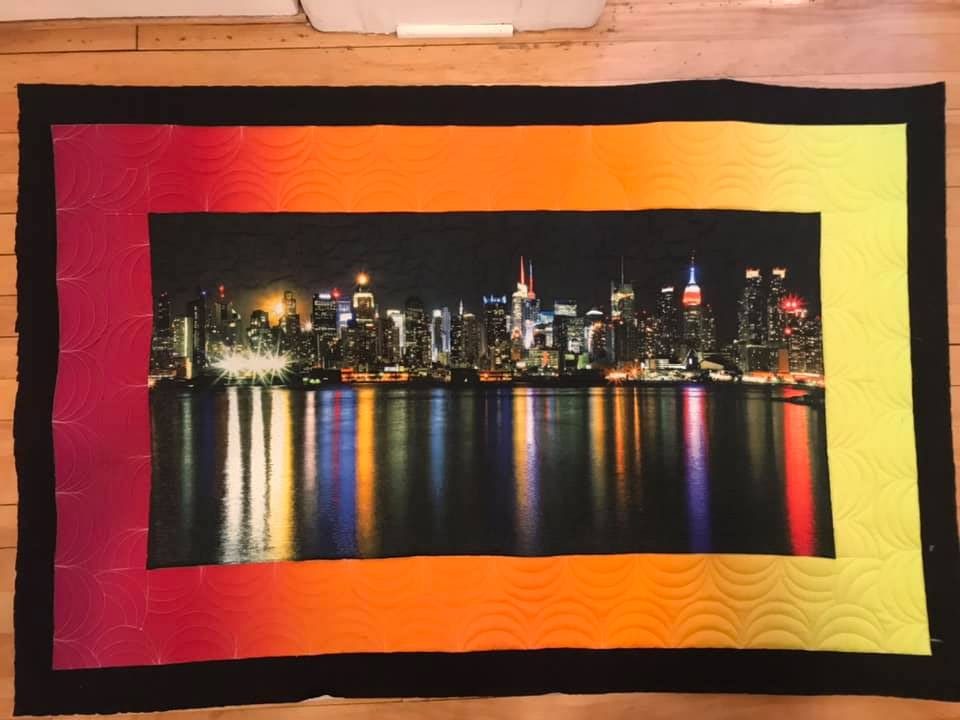 —
Densely quilted piece
This one was the first of the wall hangings and I put a lot of thought into the quilting. The result is a beautiful, densely quilted piece. However, I won't be doing it with so much again! The harsh zigzagging in the water was too hard on my machine and a wire on the motherboard became loose, which meant "Nicki," my longarm machine, had to go be repaired. Ooops. I used a combination of thread types so I could match the colors, and the batting is two layers: back layer is Hobbs 80/20 and the front layer is wool for it's puffier look.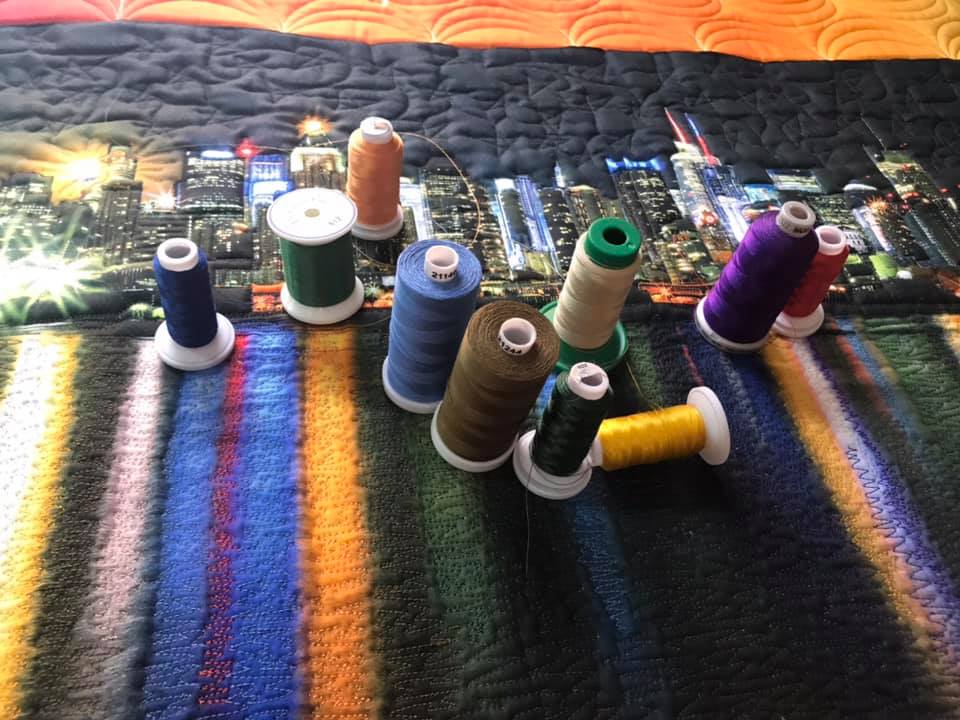 I started by doing scallops, using a ruler, along the border and clam shells along the black.
Then I began working on the sky – loose stars and meandering, followed by outlining and highlighting the buildings and the shore.
Finally, I heavily zigzagged all over the water to give it a feeling of motion.
Because I was using so many colors, it was a bit more time consuming than I thought it would be, but I am happy with the result. This one is for sale in my shop, if anyone is interested.
So, this is how I quilted my NYC Skyline.
Want to see more videos on how I quilted various projects? Visit my video gallery and click on "How Did I Quilt That" for more.