Have you heard of the Quilts of Valor program? It's a wonderful program that awards special quilts to those who have served in the military. It started in the United States, and there are now programs in Australia and Canada.
Quilts of Valor Provide a Hug
The goal is to provide a hug from those who appreciate what our soldiers do for us and around the world. The quilts differ between the countries. The American quilts feature symbols that represent their country, while Canadians feature fabrics or patterns that represent Canada. But the goal is the same – to help a returning soldier or a veteran who has been home for decades, feel the love of a grateful nation.
The blocks are sewn and donated by quilters. Another volunteer puts the top together and then it's quilted. I've participated in the QoV in three ways. Several years ago, I went to another quilt guild's workshop to help cut fabric for the quilts. Last year, the first real quilt I did on my new longarm was a Quilt of Valour top.
Quilts of Valor Sew Day
Last weekend, guilds across Canada held Zoom QoV sew days. The goal was that each member would sew a few blocks and they would be gathered together for a full top. Using a specific pattern, it takes 30 blocks for a quilt. I tend to get carried away sometimes though (my friends will be so shocked to hear me say that – NOT). I ended up making 30 blocks.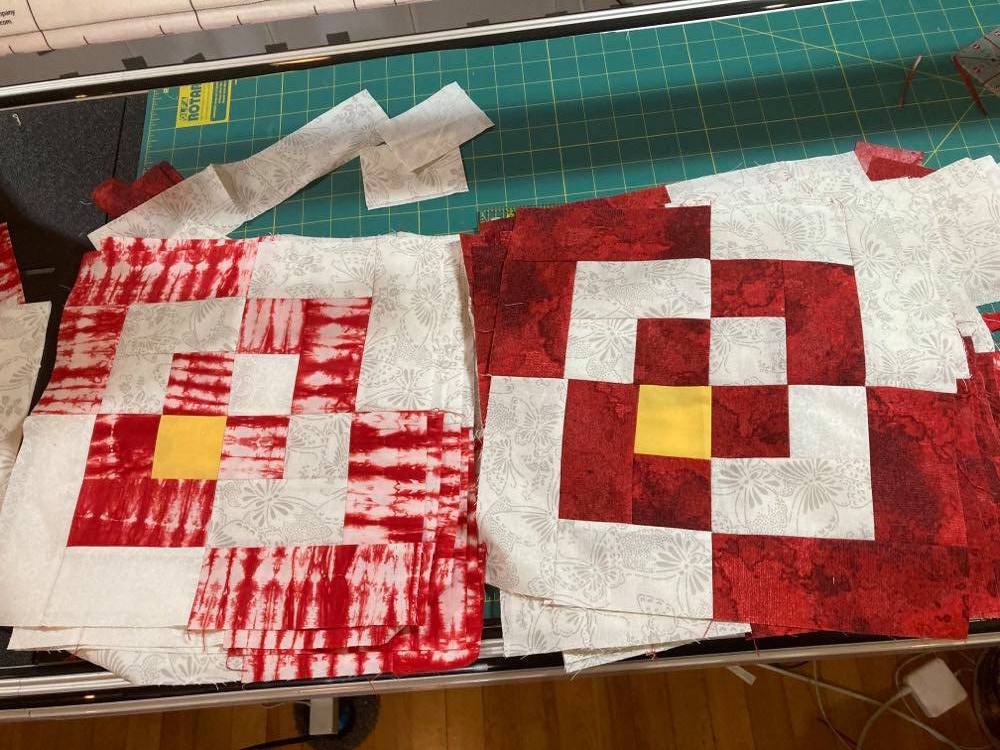 So I figured I would just put together my own.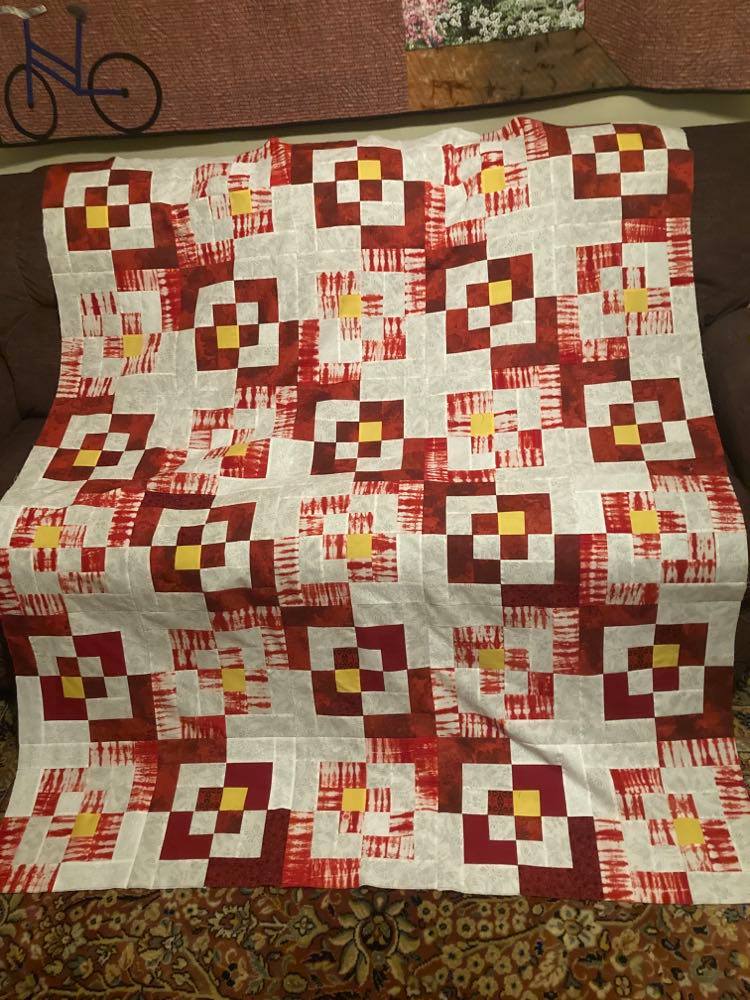 Now I just have to quilt it.
People who know me know I'm passionate about quilting. I love the art, the colour, the texture, everything about it. But another thing I love is how giving quilters are. Giving of their time, their fabric, and their love and comfort. Over the years, I've participated in several guild community projects and they always make me feel like I'm part of a bigger, greater community.
Whether you donate something to the Quilts of Valor program or you give a mask to someone who is experiencing homelessness, your actions and thoughts have value. And you spread a little kindness when it's really needed.