A few years ago, I took part in a guild challenge. To mark the 10th year in existence, Loose Threads, my guild, issued this challenge: Quilt anything that represents the number 10. The only rule was it had to be 10"x10", but no other instructions were given.
I thought about it for a while and had no obvious ideas. And then, inspiration hit and it hit hard!
I gathered up 10 pieces of fabric and 10 spools of thread. Placing them in front of my sewing machine I took a photo. I even put a cutting board in the corner. I then used the photo as my pattern.
Using the pattern, I cut out the individual pieces and then appliqued them on. I even embroidered a "10" on the machine where the name usually goes.
Deciding on the quilting wasn't too hard. I wanted the top part to look like old fashioned wall paper. The very top part of the sewing machine wasn't quilted on purpose, as with the "edge" of the table. I hadn't been machine quilting for too long at this point, so my stitching left a lot to be desired, but I still like the effect that the piece has.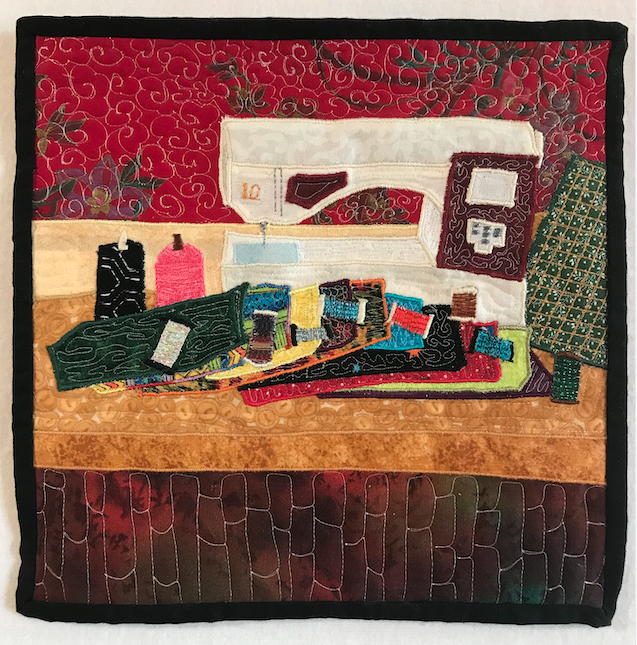 Watch this short video to see more details about how I quilted this guild challenge piece.