Last month quilters around the world marked International Quilting Day, or IQD. My guild, Loose Threads in Cote St. Luc, QC, hosted a Zoom quilting day for the members and some guests.
I do enjoy going to the in-person IQD events, but I'm also someone who enjoys staying at home, so this was a great compromise – although in-person is still best.
We had a guest speaker, Bill Stearman, who gave a thought-provoking talk about how he makes his quilts and the reasons behind his designs. This was followed by another guest, Bill Locke, from Bill Locke Designs. He is a local vendor who is very responsive and has helped me find fabrics for specific projects. For example, when I had the image for my Beyond the Brick Wall quilt, Bill found me the perfect brick fabric.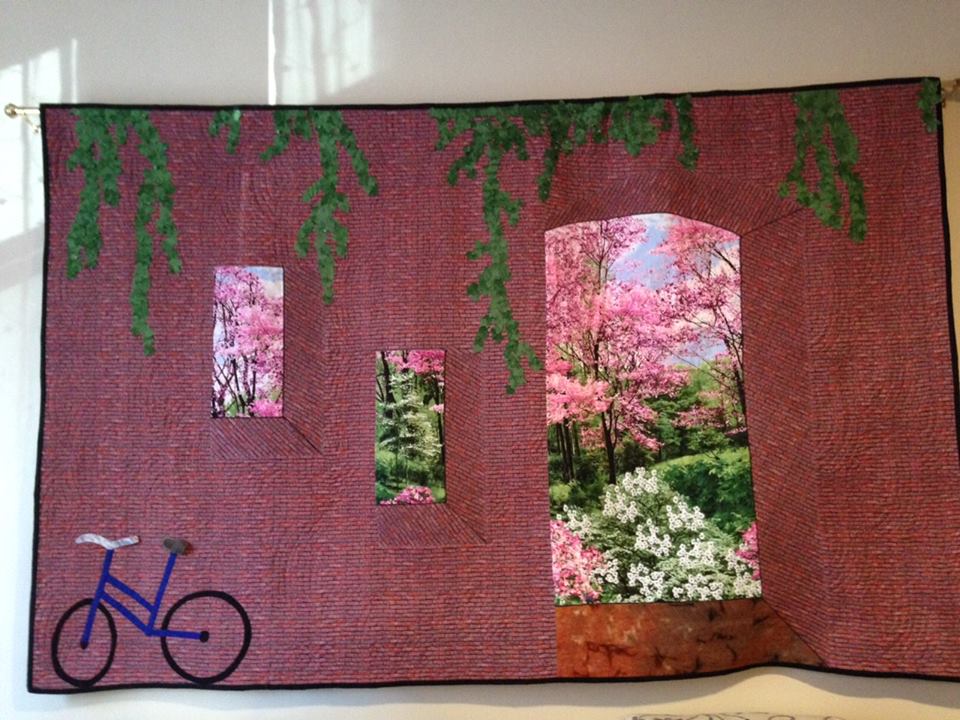 Before, between, and after the guests, participants just worked on their own projects and chatted with each other through zoom. And because we were at home, we could show whatever we wanted – no one forgot anything at home. 🙂
As with many gatherings like IQD, the hard-working organizers arranged for an incredible loot bag for each participant, as well as door prizes. Everyone who was present was entered for a door prize, and those who made blocks for Quilts of Valour had extra entries that matched the number of blocks made. I ended up with a few lovely gifts, although I did throw one back into the pot because I already had it. No need to be greedy, right?
This was the lovely array of gifts and prizes.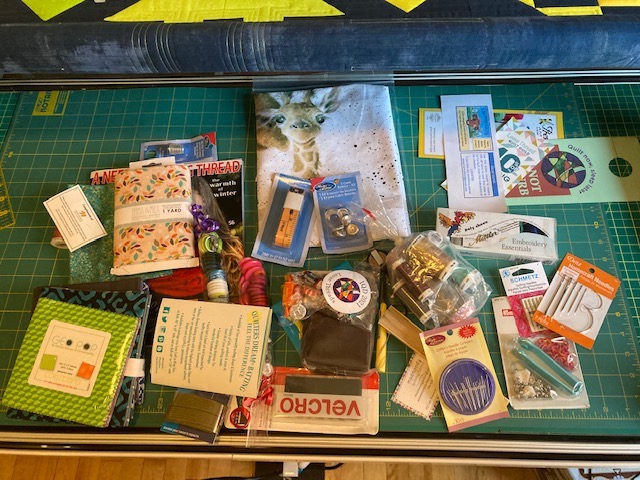 And check out this cute panel from Mad Moody Quilting Fabrics: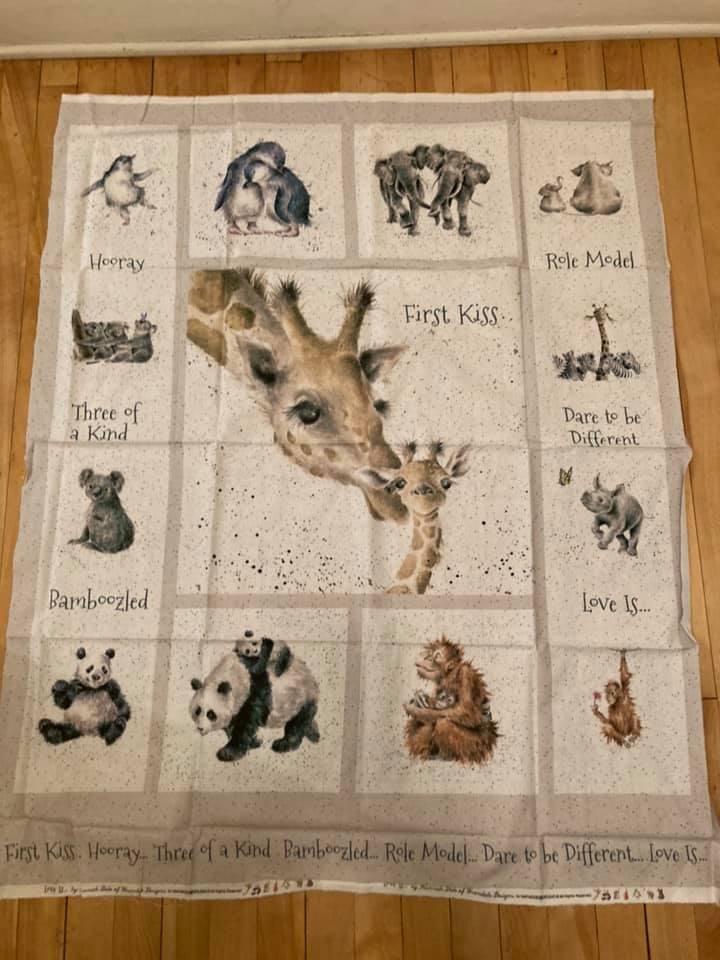 Joining groups, guilds, clubs, whatever is not for everyone. I'm not much of a joiner myself, although I do suggest that if you can, try to get in with a quilting guild, especially if you're in the start of your quilting journey. You can learn so much from the more experienced quilters, and you can commiserate with the other newer ones – and you can learn together.