I came across a conversation in a quilting group about quilt kits. It seems that some quilters look down on people who use kits. They say that it's cheating, it's not being creative, or whatever it is they believe. Who knew?
Of course, since there are no quilt police, I don't particularly care if someone were to look down on me for using a kit. Still, I wanted to explore this idea because that attitude can make the difference between a new/newish quilter exploring their abilities in this beautiful art and giving up altogether.
As any quilter knows, unless you're coming up with a quilt off the cuff, you follow a pattern. They can be old tried-and-true patterns, like an Irish chain, a snowball, or a 9-patch quilt. Or they can be a newer ones, like this gorgeous Exploding Heart or my Zoo Family Portrait quilt. Whichever you choose, you have your pattern, your guidelines. How much you follow it is up to you.
Patterns usually include suggestions as to what tones, colors, or value fabrics to choose, and how much of each to choose. The instructions may say something like, "Choose a dark color for the border, lighter for the flying geese, and medium colors for the center applique pieces. To help you decide, there is a photo of a completed quilt, and sometimes other photos with color variations to help you see different ways to put the top together.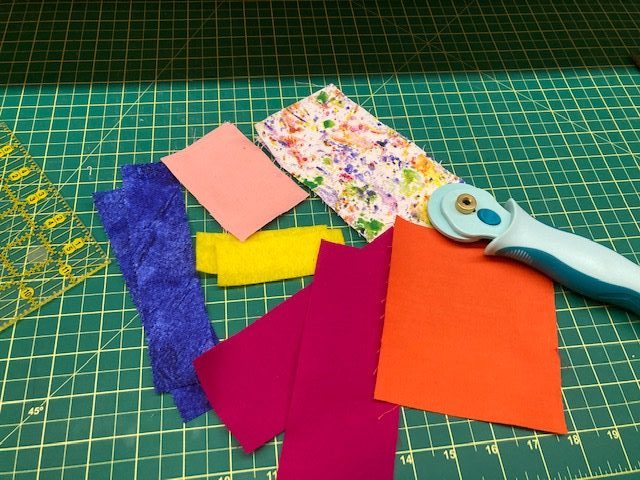 Once you have your fabrics, you follow your pattern and create your quilt top.
Quilt Kits Provide You With Precut Fabric
A kit includes the pattern and fabric usually chosen to match the cover photo. It could be the pattern creator who chose the fabric, a store owner, or anyone else in the process. Kits include enough fabric for the top and the binding and sometimes for the backing. The pattern still includes how much fabric you need for what parts in case you want to make it with different fabrics. You may not like all the kit fabrics or decide to go in a different direction.
So, my question is – what is the difference between following the pattern maker's suggestions and buying 5 fat quarters of blue, 3 FQs of yellow, 3 yards of white, and 5 yards of black, or buying a kit where those fabrics are already cut and provided for you?
Why would someone criticize or disdain someone's use of a kit? How is the kit any different?
Even after 30 years of quilting and designing my own patterns, I still may purchase a kit if it catches my eye. Is this pattern, Antelope Canyon, any less appealing because I bought the kit fabric rather than going out and buying it on my own?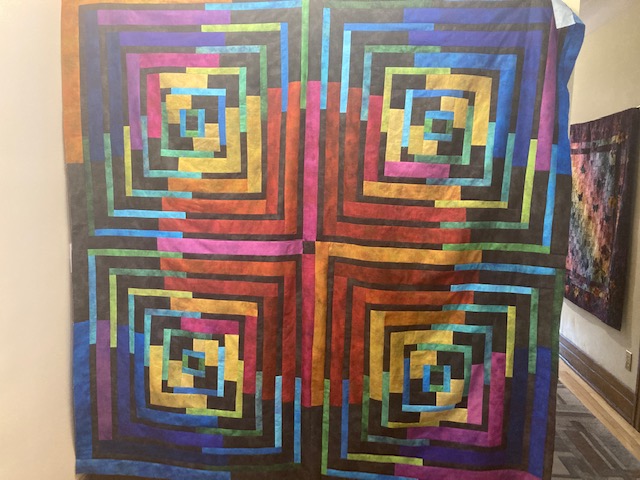 Arguments Against Quilt Kits
One argument against using a kit could be that, well, everyone who makes the quilt kit will have the same quilt. True. And this is a problem because….? Even if five quilters make the same quilt top, it doesn't mean they will look the same once they're all quilted up and bound. And, to be blunt, who the heck cares if several quilters across the continent have made the same quilt? If they get joy out of making it, joy out of owning and using it, who is anyone else to put that down?
Interestingly (to me), some quilters who don't like kits have no problem jumping on a panel bandwagon. For example, the Dream Big panels were huge for a few years. Quilters fell in love with the panels because they gave so much room for interpretation and allowed quilters to stretch their quilting skills. How is that any different from putting together a quilt from a kit?
So why would someone use a kit over buying their own fabric? There are many reasons and these are just a few I came up with very quickly. They:
Don't have the confidence or experience in choosing fabrics they want for their quilt.
Do not have access to a local quilt shop and don't want to buy individual fabrics online.
Make only a few quilts, they don't have a stash, and only want to buy exactly what they need.
Don't personally care for the recommended colors so they don't have them in their stash and don't want to buy them, but they are making the quilt for someone who does like them.
Like the kit fabrics and don't feel they need to find others.
Want to.
I've Used Kits
I haven't used many kits, but I do remember making a few I bought from Ebay when I was just beginning. Those precut pieces made my life so much easier when I didn't have a lot of time to measure and cut myself. Those quilts were as loved by their recipients as the ones I made from my own stash.
Several years ago, I fell in love with this butterfly quilt kit when I attended the Vermont Quilt Festival in Burlington. The fabric was perfect. I didn't have the patience to cut out all those butterfly and flower shapes – and I knew that it was exactly what I wanted to have. It now has a point of pride in my home. It's not exactly as the designer came up with, I made it mine.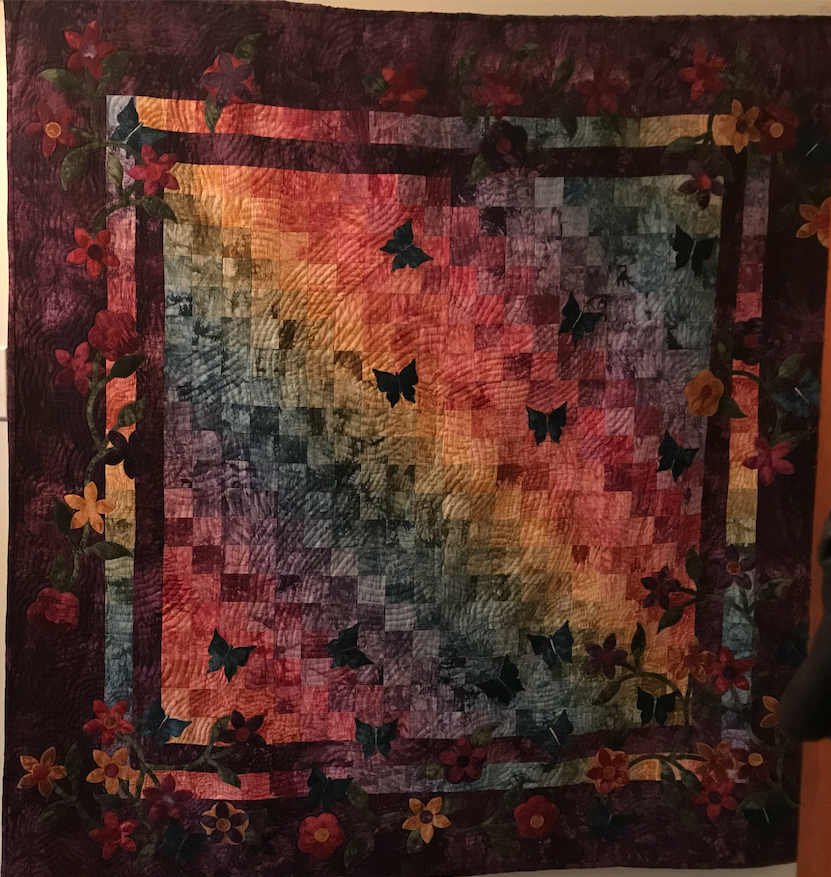 It's your quilt. You do it how you see fit.
(PS, did you look at the Zoo Family Portrait quilt? That could be called a kit, technically. I bought the pattern and then followed the designers advice and bought the fabric line and colors she suggested. I did swap out the background fabric, but all the others matched the designer's.)