I have to be honest. I am not a fan of paper piecing. I love the finished product. No other quilting technique gives us the control and detail that paper piecing does. But…it's not something I like to do too often. That being said, sometimes you see a quilt pattern you just have to make, like this one I did a few years ago: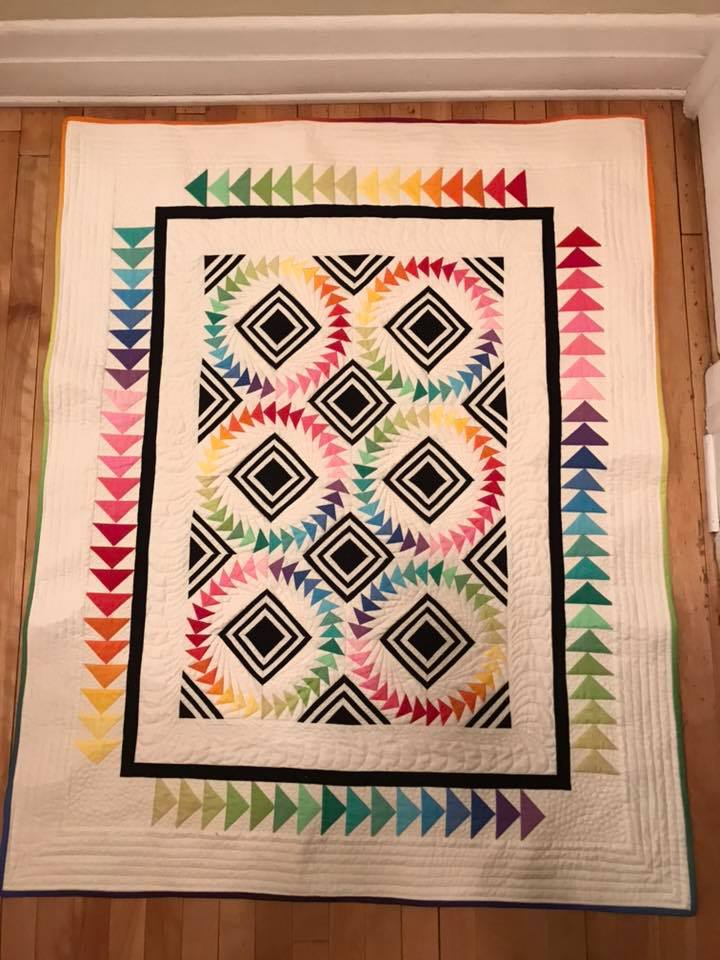 What I love about this quilt is how I positioned the flying geese circles. To me, it looks like they are spinning. The block is called Wild Winnie.
Since I made that quilt, I've done a few small paper piecing projects. Some of my Dutch quilt has paper piecing. But then I saw a pattern called Zoo Family Portrait. I decided I had to make it. So, I ordered the pattern and I bought some the recommended fabric.
People who know my quilt design style know that I prefer fabric with texture. The recommended fabrics were all flat solids, so I swapped out the background fabric for one I had. The blue that was provided was nice enough, but I decided I wanted something different. A friend is making the same quilt and is using the recommended background so I will get to see the difference. I think both will be just as striking.
What is paper piecing?
If you're not familiar with paper piecing, also called foundation piecing, here is a quick description.
Normally, we cut out pieces of fabric and sew them together to make the blocks. When they're ready, we sew the blocks together for the quilt top. But, as lovely and intricate as many of these blocks can be, you can't get tiny details. Enter, paper piecing.
For paper piecing, you have pieces of blocks printed on paper and you sew the fabric directly on the paper. This gives you the ability to make teeny tiny details: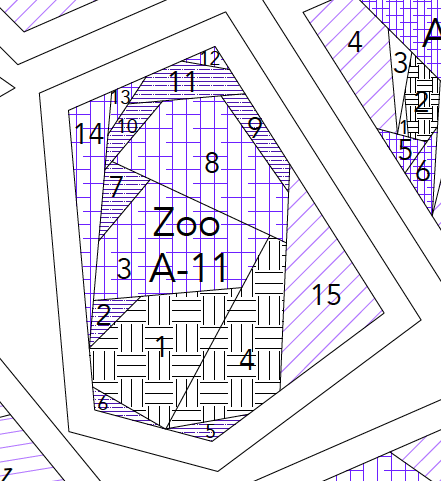 There are some issues related to paper piecing if you're not a detail oriented person (ahem). First, you are sewing backwards. You have the printed piece of paper facing you, but you have the fabric in reverse underneath the paper. So, if you put the fabric the wrong way up or not in the exact right spot, you need to pull it out and do it again. My seam ripper and I become fast friends when I do a PP quilt.
It's not a difficult technique, it's just fiddly.
Then, when the blocks are done, you sew all these paper pieced sections together.
Some people use a light interfacing or a washable interfacing instead of paper. Both of which mean you don't need to do the next dreaded step: removing all those freaking tiny pieces of paper. Sigh.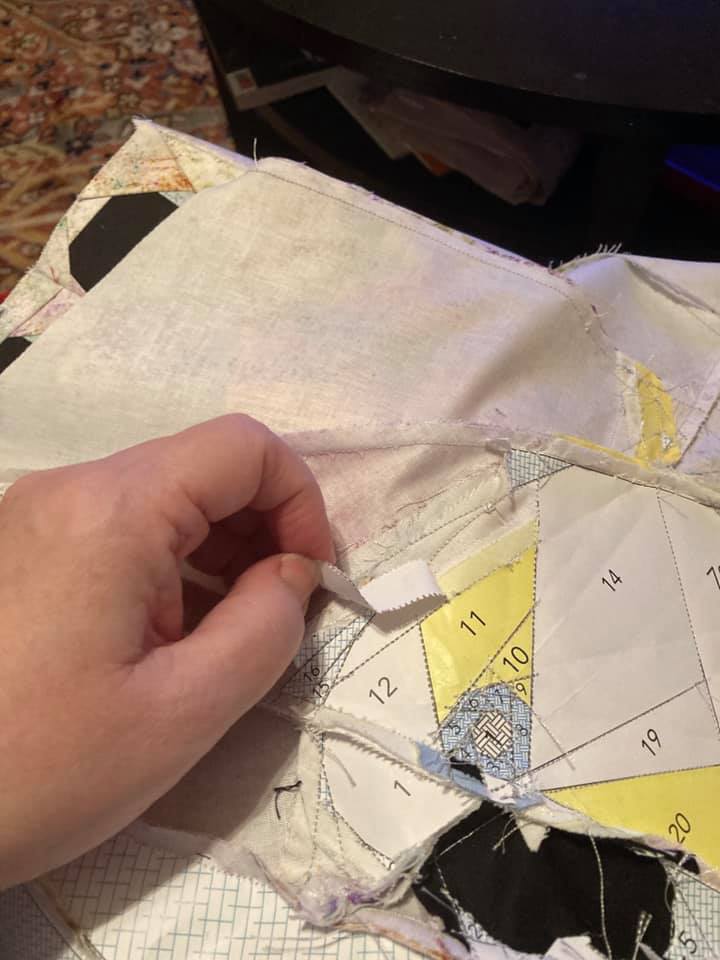 But, the results are worth it, truly worth it.
And now, the finished top!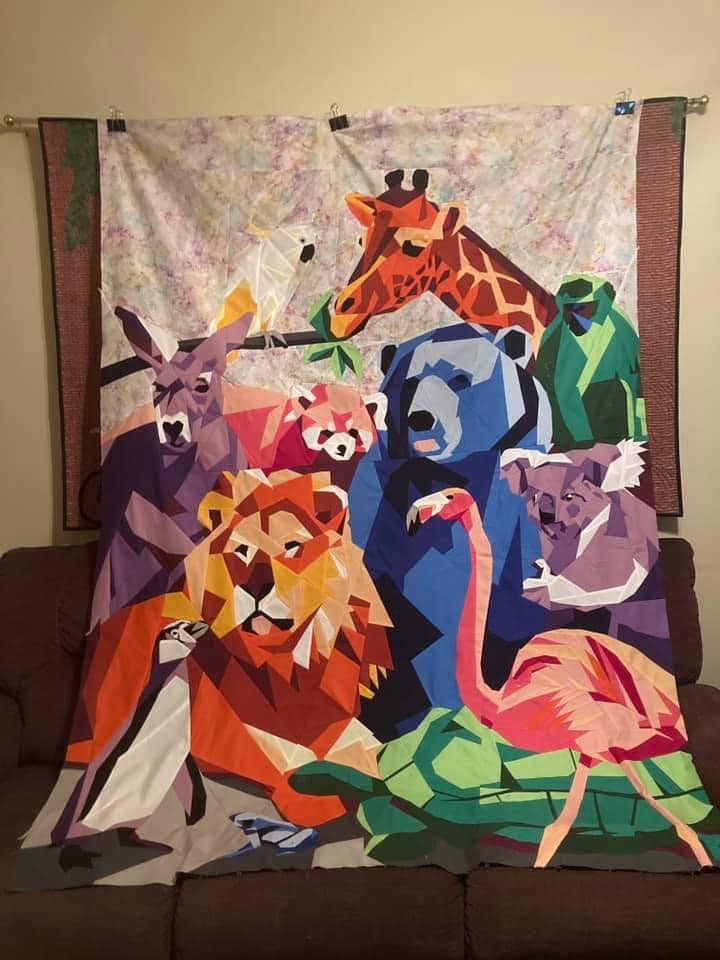 I'm still trying to decide how to quilt it. I'll let it sit for a bit, but I think I will be doing custom quilting in each animal, maybe clouds in the "sky."
Have you paper pieced a quilt? Do you enjoy it?