It occurred to me the other day that I make one large project a year (at least). Last year, it was the Zoo Family Portrait. The year before that, it was my beautiful Half Square Triangle Trip Around the World. This year, I'm going to do a block of the month (BOM) from The Quilt Show, called Garden Party Down Under.
Below is a screenshot of the page so you can see the quilt. I am not affiliated with The Quilt Show, but if you are a Star Member, you have access to patterns like this, along with many other perks.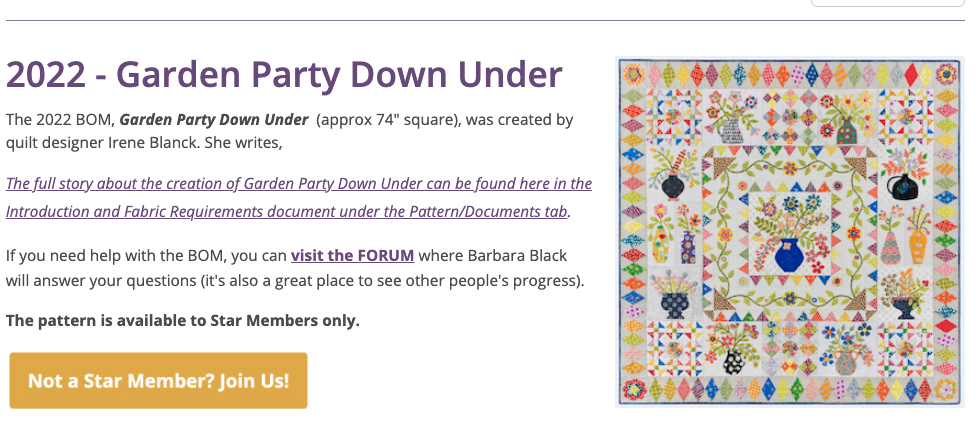 ---
The pattern was designed by Australian quilter Irene Blanck. She designed last year's BOM, Color My World, which I started but have yet to complete. It's a beautiful quilt but I was side tracked and I'll get back to it at some point.
Anyway I made this short video explaining the pattern and some of the choices I've made as I get ready to make the first block. If you make this quilt, I'd love to hear from you.